Incredible Birding has got a dedicated team of people chosen from different stratas of life traveled extensively in India. This enables to impart their first-hand knowledge of the places that your clients will be visiting and help you make decisions as to how to best plan an itinerary for your client. You will find an honest "tell it how it is" approach to planning an itinerary, suggesting sights and selecting accommodation.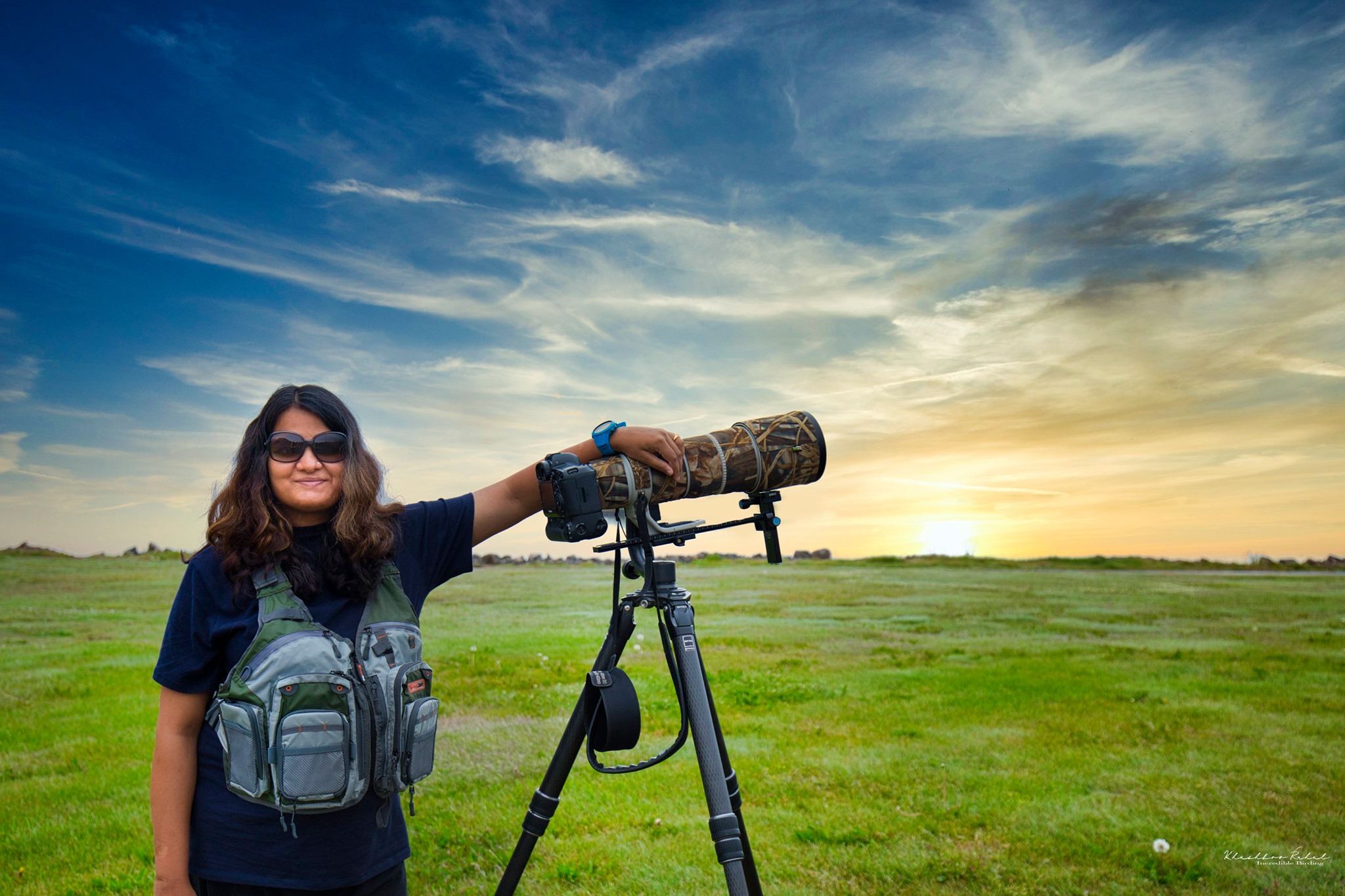 Khushboo Sharma is a wildlife photographer, writer, and conservationist with a passion for educating people about the marvels of the natural world. She believes that photography can be both fine art and a powerful vehicle for storytelling, and considers herself a "wildlife biographer" as much as a wildlife photographer. It is her mission to raise awareness and change minds about not only the extrinsic beauty of animals, but also their intrinsic worth.Her photographs and articles have been published in numerous magazines including Smithsonian, Audubon, Outdoor Photographer, National Wildlife, Living Bird, Natural History, and National Geographic (online), Khushboo sees photography as a combination of commitment to the environment and extreme adventure.
"Many times I have tried to understand this irresistible attraction I have to the Tibetan Regions. I would define it as an addiction, almost, or obsession. The isolation from modern civilization, and all its distractions, makes me focus and appreciate the simple rhythms of Nature. The healing feeling of rediscovering our primordial connection with Nature and  the interdependence of species on Earth inspires deep respect and an awareness in me of the  importance of these delicate ecosystems. If Humankind wants to survive and evolve with our planet, we have to act responsibly. We need to realize, with humility, that Nature is not dependent on us but we are dependent on Nature. As conservation photographers, it is our duty to capture the beauty of places and species at risk and raise awareness through the universal power of the  images we capture. While science provides the data necessary to explain issues and propose solutions, photography symbolizes these issues. Science is the brain, while photography is the heart. We need both to reach people's hearts and minds in order to move them to action. For Nature, and for us."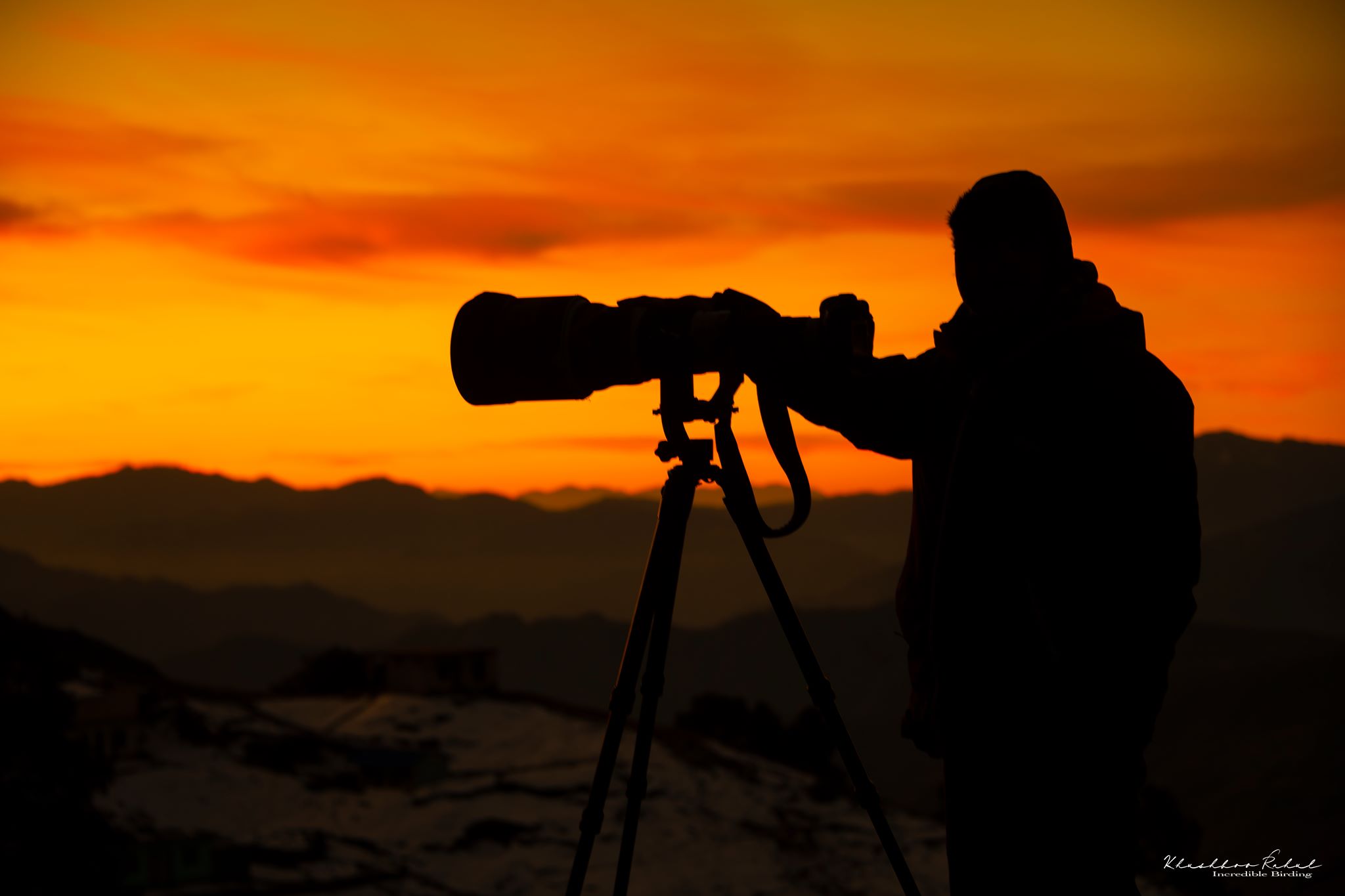 Rahul Sharma founder at Indian Savanna and incredible birding and director of photography. A Die heart nature lover and ace wildlife Photographer. For Rahul working hours means "the time I open my eyes till the time I close my eyes – he think about photography" be its birds or wildlife or nature he always try to get best compositions in field. So working for 17 or 18 hours a day for that perfect shot never make him tired of his passion. Rahul has an encyclopedic knowledge in travel places especially extremely remote which are full of wildlife, from tracking rare red fox in hikkim region of Himalayas to thar desert for desert Fox he is passionate young photographer. His love for photography started from childhood with earlier days being spent in Kodak's film rolls. A travel enthusiast family that helped him to travel most of the places in childhood days, and thus love to take photographs and it gives him Immense pleasure to be in a jungle. After getting his first DSLR canon 20D in 2005. His love for birds was from school time, and he never forgot to feed them. This love becomes serious and photographing them in their natural habitat becomes his passion.
"Wildlife photography" is not an easy passion, and if you get indulge you come to know it's really tuff nuts to get single Image in wild, when he is in field he forgot everything else, and sometimes he found himself submerged into grey waters, Sometimes waterbeds with full of ticks and leeches. He is a True Bush men , from spending hour's in remote himalayan caves to 50 degrees Celsius in desert he never get tired of chasing compositions . Some of His Favorite destinations are Gourdin Island, Nanda Devi bio reserve, Okavango, Namibia, Kerguelen Islands, Pitcairn Island, Bouvet Island, Rift valley.