Photography Workshop in Sattal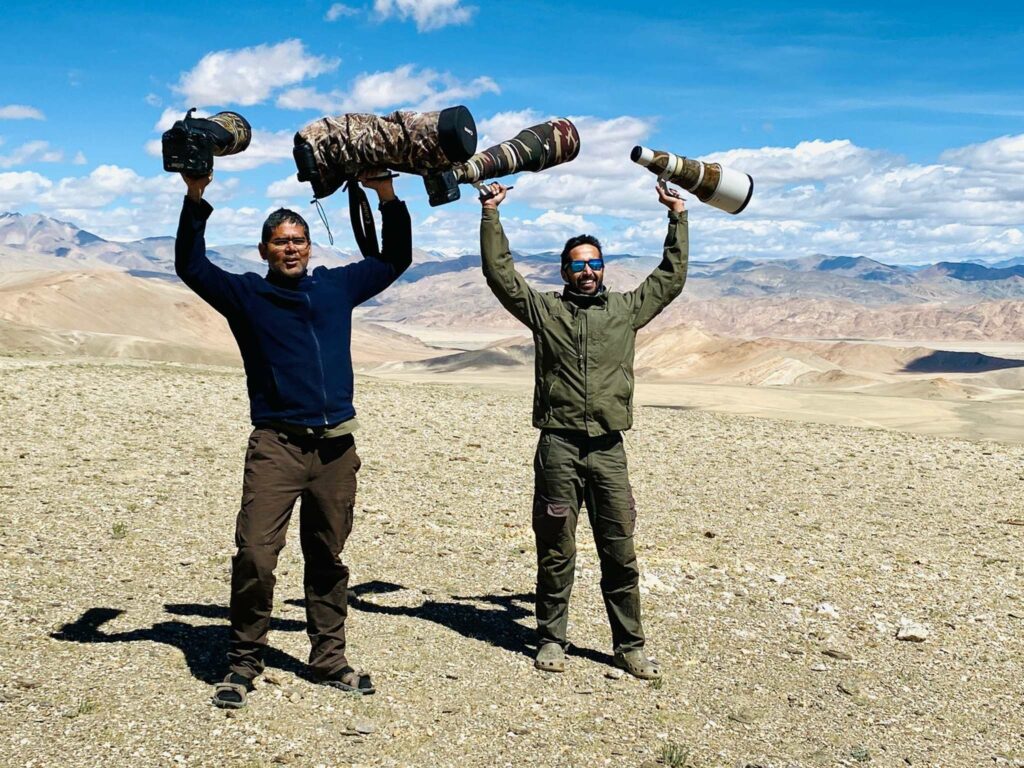 Sattal is among the very few untouched biomes in India that have been able to maintain the sanctity of nature. Nestled in the heart of dense oak and pine forests, these seven lakes are a nesting paradise for many indigenous and migratory birds. Bird photographers, keen birding enthusiasts, ornithologists, and nature lovers can occasionally be seen camping here waiting to spot the incredibly marvelous avifauna.
The landscape of the region varies quite a bit and offers plenty of subjects for you and your camera to observe and photograph. What's unique about Sattal is that it offers you the chance to learn photography and apply your knowledge simultaneously; hands-on practical experience, if you will! Owing to this extravagant feature of Sattal and the surrounding region, we at Incredible Birding Camp – Sattal (IBC – Sattal) organize a holistic photography workshop that you can part-take in on your trip to Sattal.
What does this workshop comprise?
We have a three-phase approach while conducting the photography workshop in Sattal – Pre-Workshop, During the Workshop, and Post-Workshop. Let's delve into these phases and understand how we gradually move through each one of them.
Before we begin the workshop, we will have an orientation wherein we will have a conversation with you to get an understanding of your knowledge about bird photography and camera equipment. We make sure to ask what your expectations are from the workshop so that we can facilitate the best learning experience for you. Usually, we create a Whatsapp group of all participants and our expert trainers a month before the commencement of the workshop. This way, you can begin preparing yourself, connecting with the trainers, and begin your learning from home itself.
The trainer, through live demonstrations, will teach you the best way to set up your equipment in the varying terrain, and how to approach the subjects and photograph them. They will also share in-depth, about the behavioral patterns of the subjects that you will be shooting (with your camera of course). Based on the field conditions and the subject you are shooting, the trainer will guide you on how to adapt to these different aspects.
Then, you will be introduced to the advanced custom settings function available on your camera. As you familiarize yourself with this function, you'll begin to take little steps towards shooting your subjects like a professional bird photographer. Classroom sessions will be held in the conference room at IBC – Sattal to provide an interactive experience with the trainers. You will be given various assignments to complete that will help you assimilate the information shared during the field as well as classroom sessions and implement it effectively.
Here are some of the concepts of photography, both fundamental and advanced, that you will learn during the workshop:
1. What is exposure, how to utilize it, and what does the 18% concept mean?
2. Telling a story through your images by learning about framing/composition
3. Manual and advanced settings of the Autofocus functionality like single or continuous focus, Focusing Sensors, AF cases, focusing points, autofocus lock, and Advanced AF
4. Using the theory of reciprocity to calculate the correct combination of ISO, shutter speed, and aperture
5. When to use evaluative, spot, and matrix metering
6. How to utilize blurring, freezing, and panning.
After the completion of the workshop, you will have become a part of a fabulous community of photographers and nature lovers. As it is often said that, "You are a product of your environment, surround yourself with the best", you will be able to associate with some of the best people who will always encourage you. So, even though the workshop has come to an end, the learning never stops.
Who should attend this workshop?
What can you expect from this workshop?
Prerequisites for participating in the workshop
We expect all participants to be familiar with the fundamentals of the exposure triangle, focusing parameters, various camera settings & features on their camera, focusing, and metering.
As for your camera, it must be equipped with different AF area modes  and features like
On
Demand
For single / double occupancy
*All costs mentioned are for an ex-Sattal tour. To and fro transportation can be arranged at an added cost.
**Any expenses outside of the ones mentioned above under "inclusions" will have to be borne by the participants
Terms and Conditions and Cancellation Policy
Please note: The date on which you notify us of your intent to cancel via email (written communication) is the date that will be considered for the calculation of the cancellation fees.
So, prepare yourself and get ready to be immersed in learning, applying, and also, enjoying during the workshop!