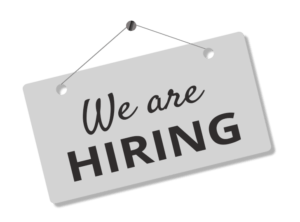 Creative thinking and ideation is the ethos behind everything we do here at Incredible Birding. We are always scouting for ambitious and dynamic individuals who have a certain gusto for life, travel, and nature. That's why, we create an environment that promotes the free flow of thoughts, provides illustrious experiences, and is whopping fun & exciting!
Review this list of positions currently open at Incredible Birding and apply for the one suitable for you.
MANAGER (SALES & MARKETING)
Role Responsibilities and Description: The marketing head will be in charge of developing and executing a business development and marketing strategy; to promote and support Incredible Birding's growth, and achieve the company's goals of sales, profitability and brand awareness across substantial markets.
Role Responsibilities and Description: We are looking for ornithologists, birding experts, enthusiastic tour guides and naturalists, preferably with an all-round knowledge and experience of the wildlife and nature, to lead Incredible Birding Photo tours in Uttarakhand and other Parts of India on a full time basis.
SOCIAL MEDIA MARKETING INTERN
In today's world of likes, shares, and comments when the world wide web has spread all across the planet, social networking platforms (social media) are the prime location where everlasting experiences are discussed and shared. Being seasoned wildlife photographers and avid travelers ourselves, we definitely concur with the statement "a picture is worth a thousand words". But, on social media, the way a picture is presented matters too. So, we are in search of enthusiastic people who have a robust understanding of the ins and outs of social media marketing.
Role Responsibilities and Description: Oversee the social media marketing of Incredible Birding across various platforms like Instagram, Facebook, Twitter, etc. Developing and executing effective marketing strategies that support and promote growth of the company. Utilizing market research and analytical tools to create a good marketing funnel.
Please fill all the fields
Mention complete communication details in the CV
Attach the CV only in PDF format under 2MB