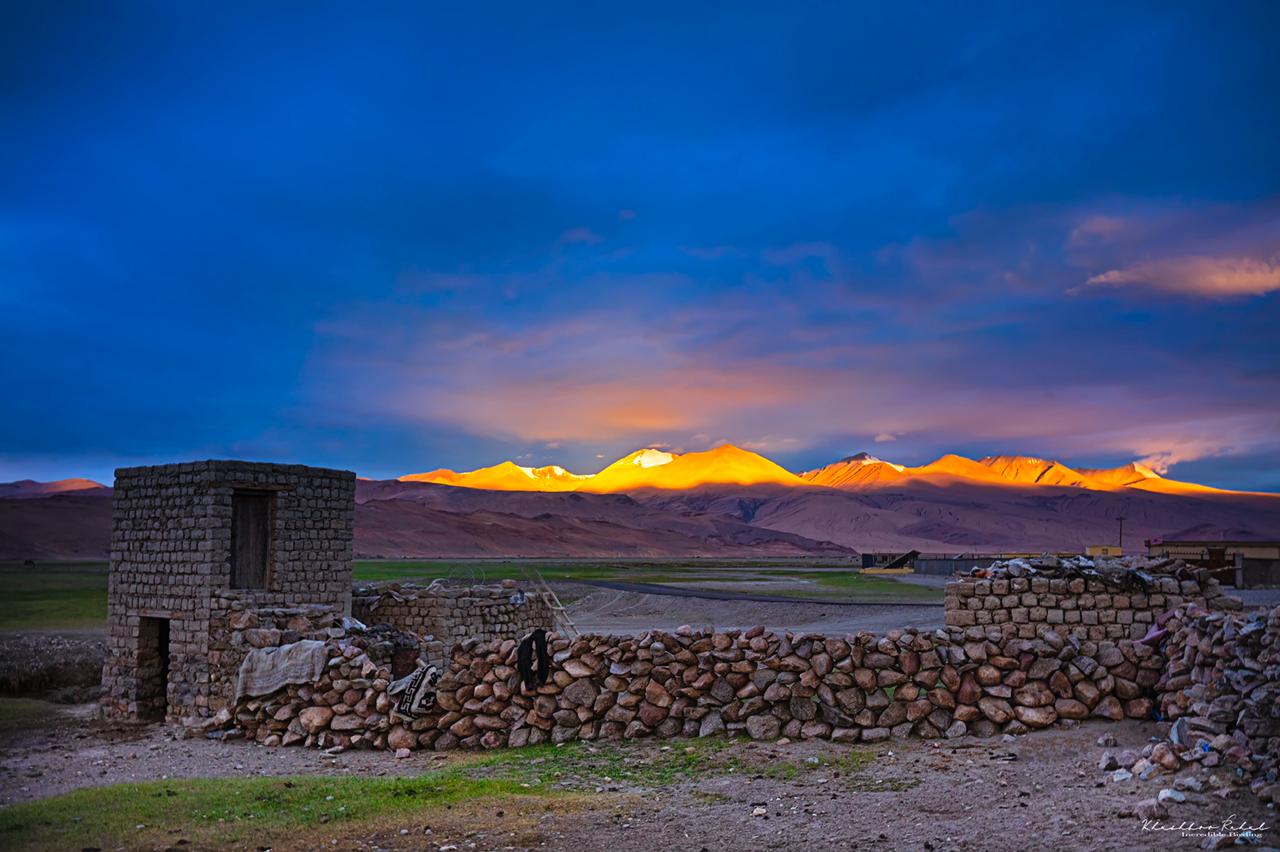 As we discuss the varied bespoke landscapes of Ladakh, a quote by Victoria Erikson comes to mind- "Although I deeply love oceans, deserts, and other wild landscapes, it is only mountains that beckon me with that sort of painful magnetic pull to walk deeper and deeper into their beauty". Dissected by the graceful Indus River that makes its way through the behemoth mountains of the Himalayan and Karakoram ranges, Ladakh is a culmination of some of nature's best landscapes.
One of the best ways to get a glimpse of the surreal terrain of Ladakh is when you are flying into the capital city of Leh, which sits comfortably at an altitude of over 11,500 feet. You will see spectacular mountains and deep valleys cutting across the land. This land of high passes is the humble abode of radiant mountain monasteries, a cold desert, high altitude lakes with pristine waters, and of course, high passes! We have had the great fortune of exploring these gorgeous places and being spell-bound by the scenery on our expeditions across Ladakh. Come along and let's get a glimpse of the various landscapes of Ladakh!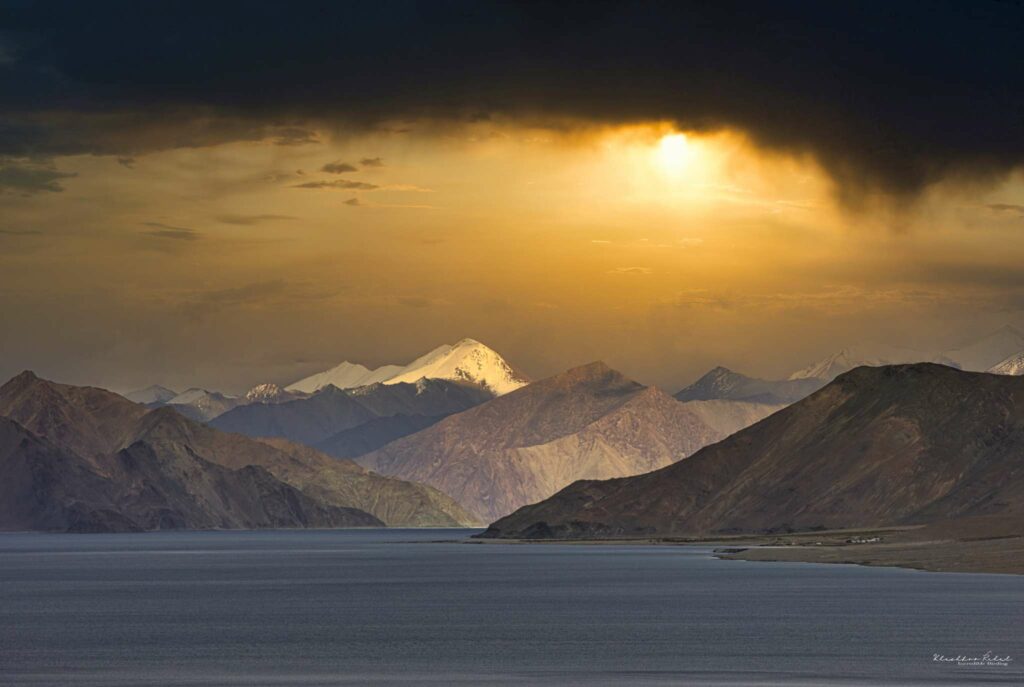 Being the Northernmost region of the country, Ladakh boasts plentiful snow-capped mountains from the Karakoram and Himalayan ranges that often form a mesmerising backdrop. Gazing at the enormity of these mountains as you see them touch the sky is a treat for all travelers! Traversing the deep valleys between the mountains is an exciting adventure that many people are eager to go on. During winter, the entirety of Ladakh turns bright white under heavy snowfall; witnessing this is a very unique but freezing experience!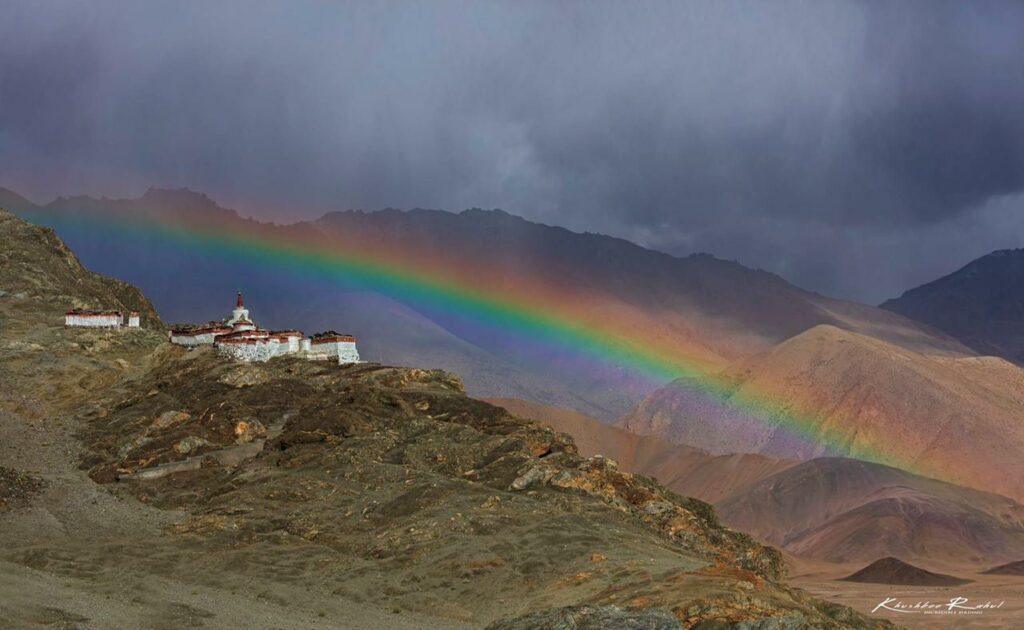 There's no mention of Ladakh without that of the numerous monasteries, many built vicariously on cliffs, and the infamous colorful prayer flags that read "Om mani padme hum". Thiksey, Hemis, Diskit, Chemrey, Lamayuru, Stakna, Spituk, and Phuktal are some of the monasteries sitting on mountainsides all over Ladakh. Despite this region being incredibly mountainous, the Alchi monastery is a unique feat of architecture as it is the only monastery built on a flat ground in Ladakh. These monasteries are the best source of information for you to learn and immerse yourself in the Ladakhi-Buddhist culture, history, and traditions.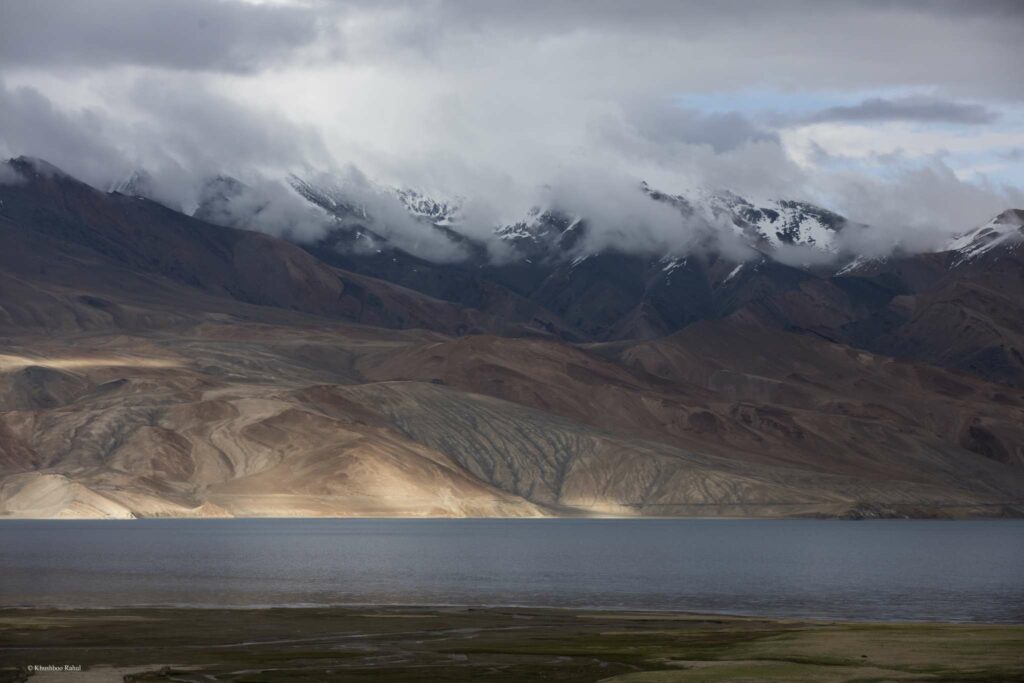 Once you have gotten your fill of gazing at the blue sky, how about exploring the aqua-blue high altitude lakes of Ladakh? Pangong Tso, Tso Kar, Tso Moriri, Kyun Tso, and Ryul Tso are the lakes that travelers can visit in Eastern and Southeastern Ladakh. The first three are often a part of conversations about Ladakh and rightly so as their beauty is sublime. During summer, the crystal clear water appears in different shades of blue and in winter, it completely freezes turning into a thick white sheet. The exact same panorama that you'll see at Pangong Tso, say in June, will appear totally different in January. These lakes are also a prime location to spot indigenous wildlife; mountain birds and mammals can often be seen in their vicinity. We have had incredible experiences and made long-lasting memories on birding expeditions at Tso Kar, Pangong Tso and Tso Moriri.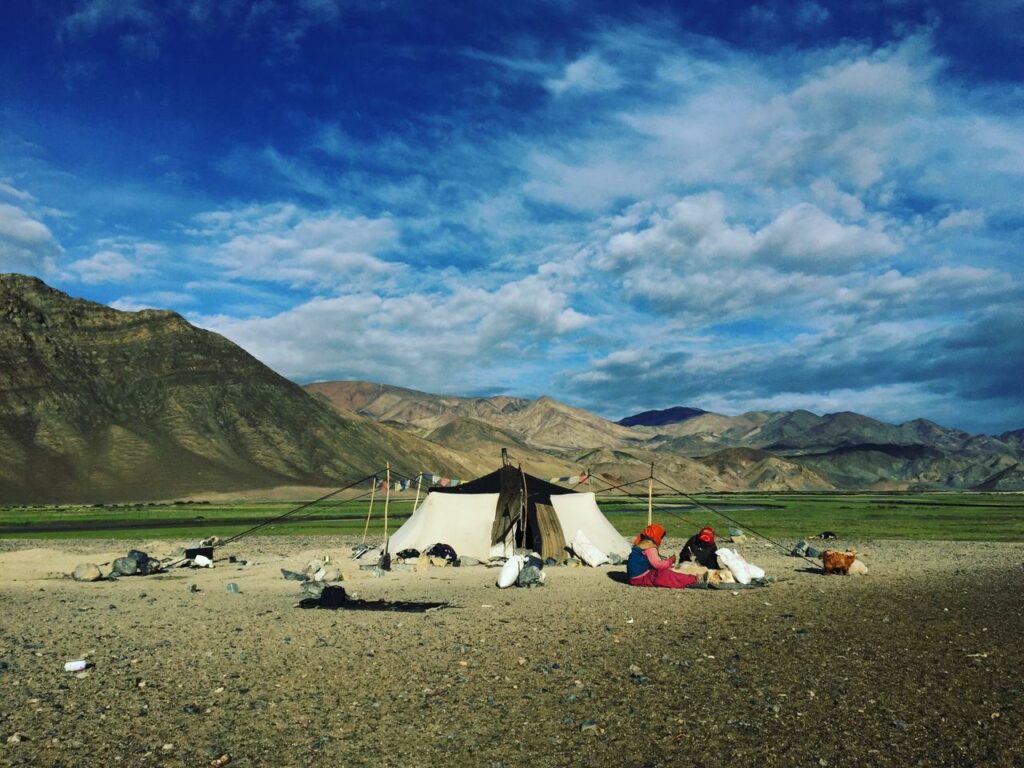 Yes! Nubra Valley in Ladakh has a desert that is surrounded by mountains with rivulets flowing through the valley. The dunes in Hunder are famous in traveler circles as some adventure enthusiasts go off-roading here in their vehicles while some ride the 4×4 dune buggy. If this spectacular landscape of rolling hills of sand doesn't grab your attention, then its resident surely will- the double-humped Bactrian Camel. In fact, Nubra Valley is a modern-day remnant of the infamous ancient Silk Route and these camels are said to have been brought here in those days by traders and merchants. How cool is that?
Towering passes and the rugged terrain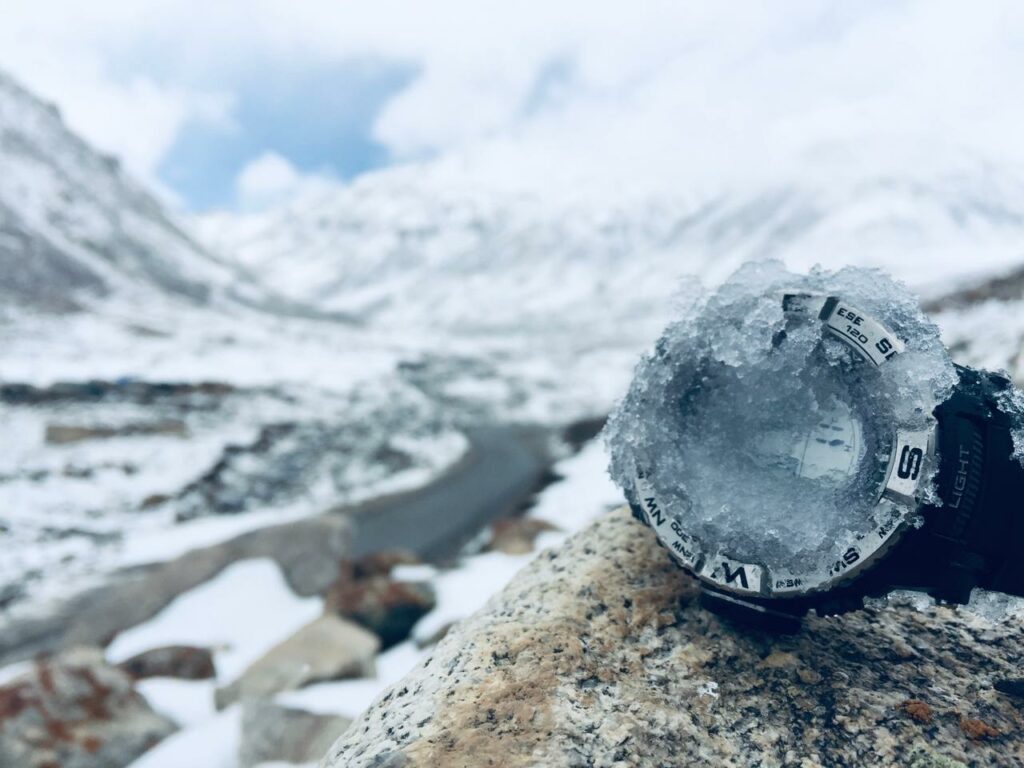 The various passes in Ladakh rank among the highest moto-accessible roads in the world. Fotu La, Namika La, Taglang La, Khardung La, Chang La, Marsimik La, and Saser La are the most prominent passes in the region. All of these passes are closed for civilian traffic in winter between November and April due to heavy snowfall. So, plan your exciting journey during the summer so you can experience the serenity of nature from atop the passes.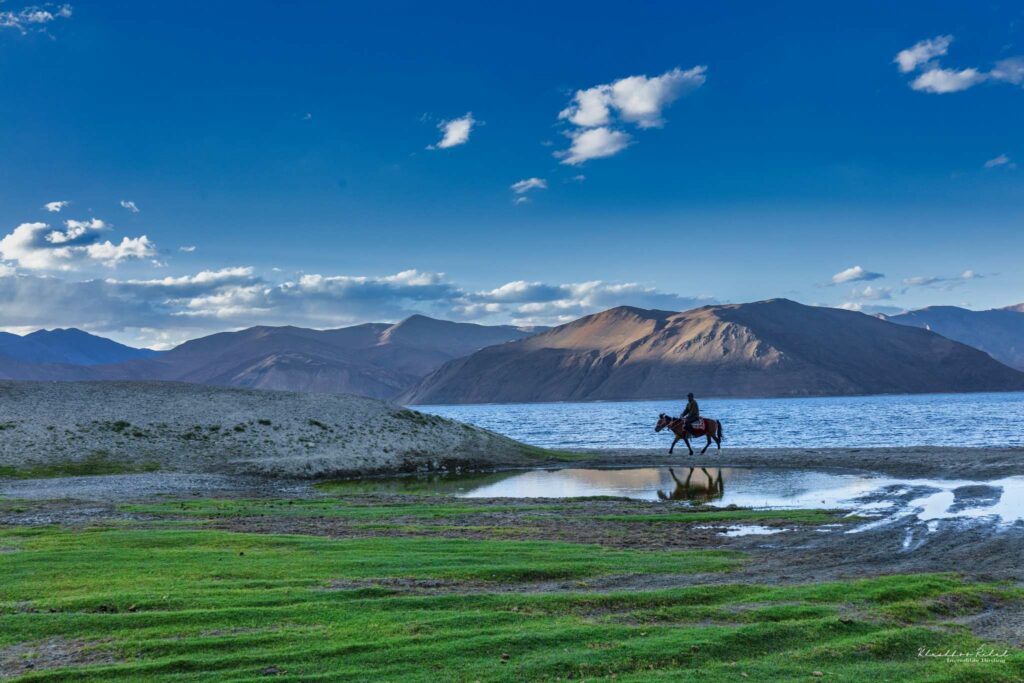 The peculiar thing about these varying landscapes is that on every photography expedition, birding & wildlife tour, or an adventure trip, we have new experiences. We have been captivated by the unique, ravishing beauty of nature in Ladakh and love to marvel at the sceneries. What about you? Have you explored the landscapes of Ladakh?