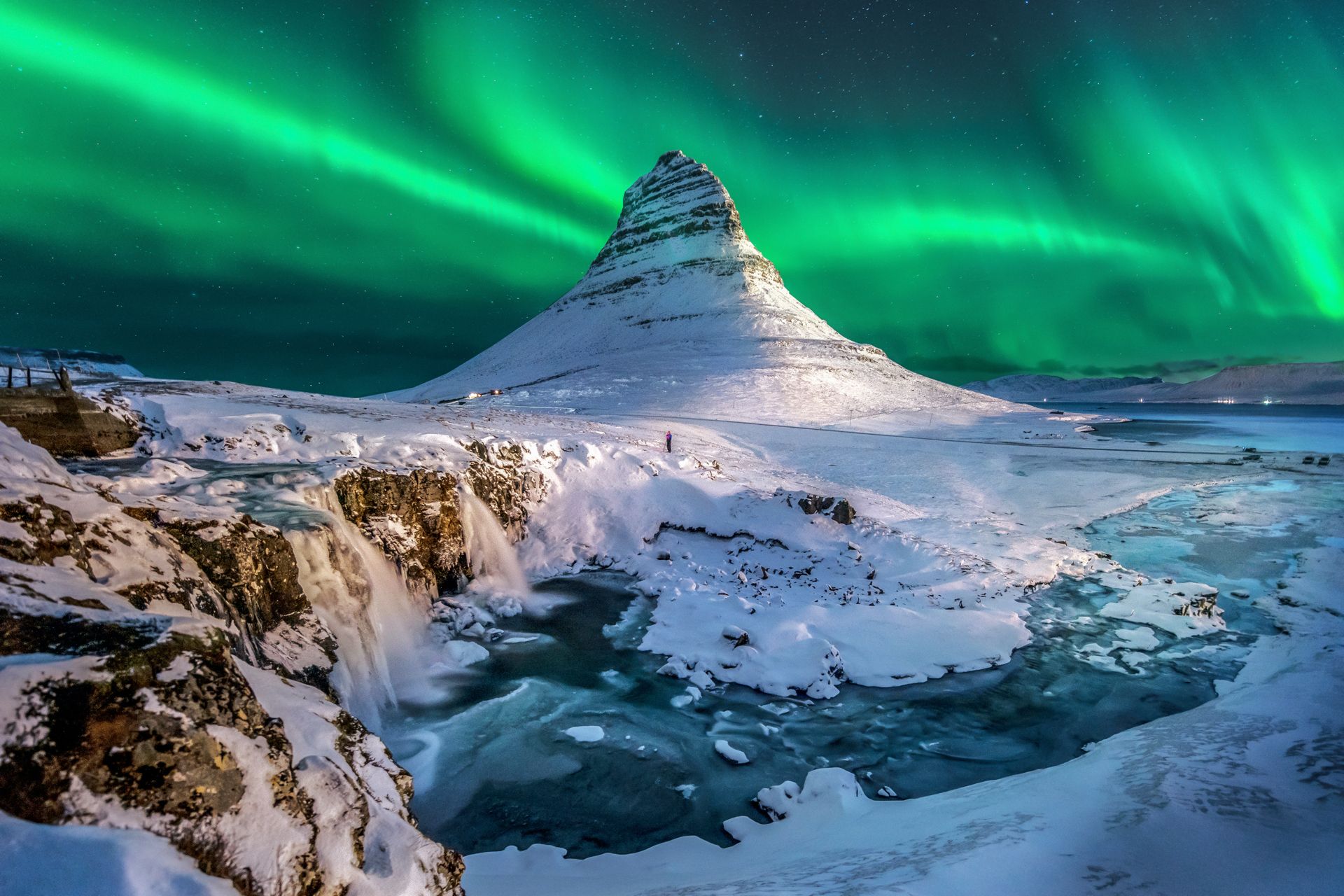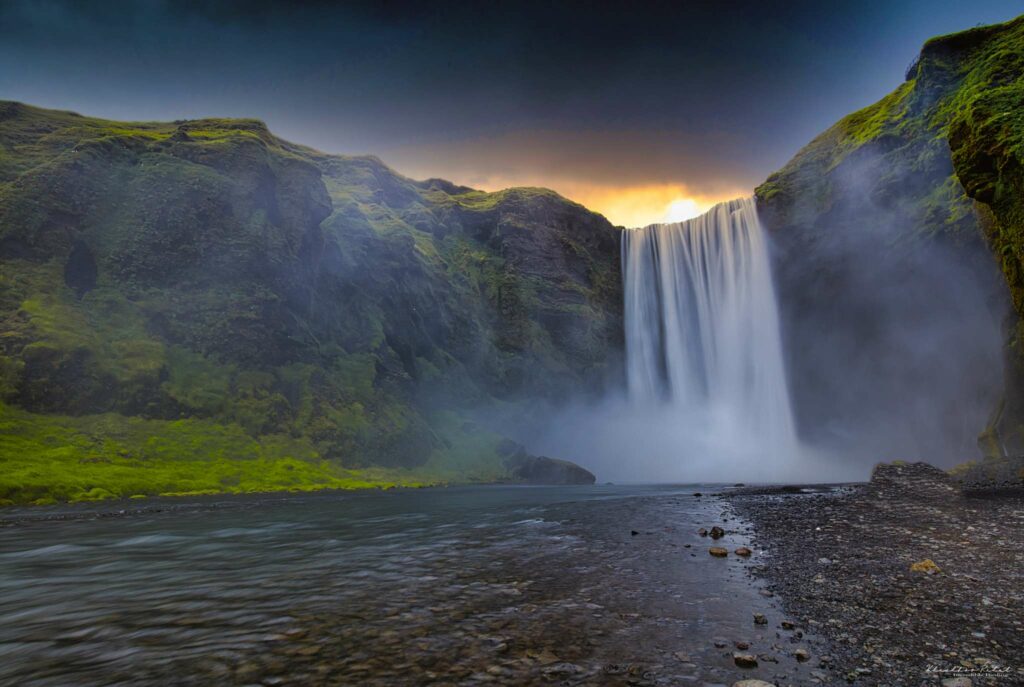 ICELAND IS A COUNTRY OF EXTREME GEOLOGICAL CONTRASTS. WIDELY KNOWN AS "THE LAND OF FIRE AND ICE" ICELAND IS HOME TO SOME OF THE LARGEST GLACIERS IN EUROPE, AND SOME OF THE WORLD'S MOST ACTIVE VOLCANOES. ICELAND IS ALSO THE LAND OF LIGHT AND DARKNESS.
Watching and photographing the colorful night skies that glow with the northern lights, our camera will fall in love with the extraordinary spectacles of Iceland.
It is a photography tour to one of the most beautiful locations on this planet known for its beautiful landscapes crafted with ice and water. With its roaring waterfalls, photogenic seaside places, beaches, untouched landscapes of the countryside, Iceland is a fairytale land that is exiting for every nature photography enthusiast.
Days are scheduled to avoid crowded Places – Iceland is exclusive.
Flexible daily schedule to visit amazing locations during the best light.
This tour is for everyone who would love to visit and photograph the landscapes, waterfalls, beautiful beaches in Iceland. The tour is designed to help participants learn the nuances of making beautiful photographs of landscapes not just in Iceland, but carry the know-how acquired into future rendezvous. Note that the participants are not required to be experts in photography. Beginners and newbies as well as serious photographers benefit through our personalized attention to photography sessions and on field assistance. Non photographers interested in exploring the region are welcome too.
An Unforgettable Iceland Photography Tour Arranged by Light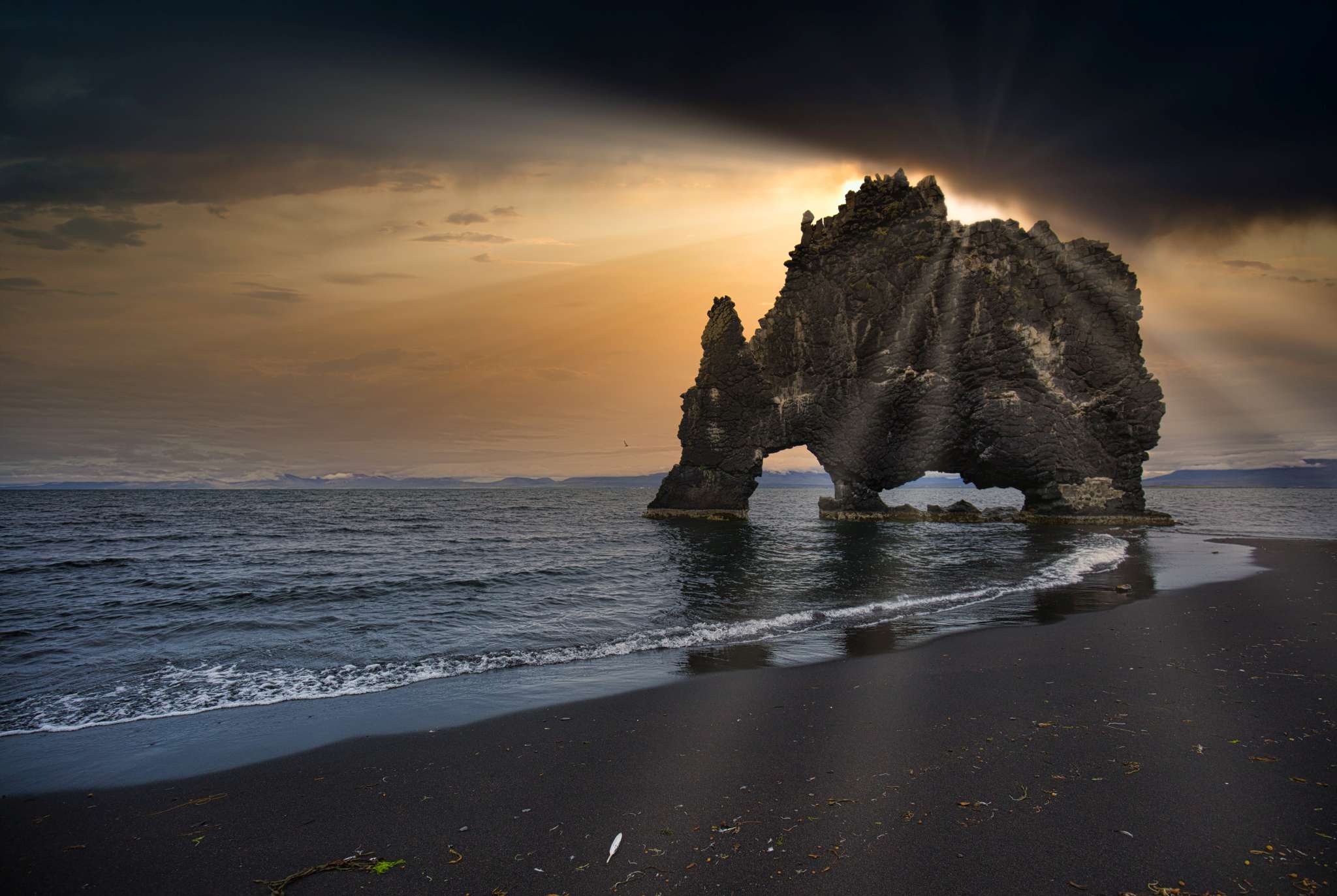 During this time of year in Iceland it never gets truly dark, thus we will have 21–22 hours of daylight which means many potential hours of sweet light! Your days will be scheduled to avoid crowds and take advantage of amazing locations during the best light, often shooting late into the night after dinner or even before breakfast. Then we will balance our down time with the remaining hours of daylight.
Join Us for a Remarkable Itinerary You Won't Find Elsewhere!
Day
1
Arrival At Keflavik International Airport
Iceland photo tour begins at Keflavik International Airport where TEAM INCREDIBLE BIRDING will be waiting for you, Then we will transport to our first accommodation. After a meet and greet with the rest of the group and a welcome speech, we will go on our first-night photography session at Lake Kleifarvatn, with Northern Lights if conditions are good.
Day
2
Drive to Skógarfoss, visit Seljalandsfoss for sunset
This Day we will travel to charming fishing village, Höfn is one of the largest towns in East Iceland. One can walk along the harbor and coast enjoying views of the ocean and Vatnajökull glacier. Overnight at Vik
Day
3
Sunrise at Reynisfjara Beach; Visit Svínafellsjökull Glacier and then Jökulsárlón – Glacier Lagoon for sunset.
We will start very early this day and visit Reynisfjara Beach for sunrise. The black-sand beach, interesting rock formations at the edge of the beach and beautiful tall rocks that are jutting out of water make for some great photography opportunities.
Once we start from Vik, it's a day dedicated to glacial landscapes. We visit Svínafellsjökull Glacier, and well before sunset we settle down at the famous glacier lagoon in Jökulsárlón. On a good day, small floating icebergs against a colourful sunset sky make for excellent photography opportunities.
Day
4
Exploring Jokulsarlon glacier Area
This day of our Iceland photo workshop will take us to the Jokulsarlon glacier lagoon, where we will spend the sunset, and the Aurora Borealis if we are lucky. we will also stop at the Fjadragljufur canyon and the iconic Lomagnupur rock.
Day
5
Exploring Beaches Of Iceland
This Day We will visit the beach adjoining glacier lagoon, where we can see ice-crystals drifting from the lagoon deposited along the black-sand beach. The blocks of ice spark in the sun, and sea waves touch them and return back to the shore. A colourful sunrise makes the ice acquire the orange glow of the sun.
Later in the day, depending on the weather and photography opportunities available, we may explore the glacier region and spend another sunset photographing the glaciers or visit Vestrahorn mountain.
The northern part of Iceland especially around Lake Myvatn and Krafla is a geological wonderland. Here the stench of sulphurous fumes, lava fields, bubbling mud pools and steaming fumaroles escape from the heated ground. The region is volcanically active and tearing itself apart. It was spine chilling and exciting in equal measure and we couldn't wait to witness the raw power of nature. Dettifoss is the most voluminous waterfall in Europe.  The power of the waterfall is staggering.  You can hear the falls before you can see it.  Even from a distance, you can get soaked in its mist.  In a country full of waterfalls, Dettifoss is unique and definitely worth a stop.
Day
7
Akureyri to Grundarfjordur
The day begins early with a short drive to photographing the troll by the sea at Hvítserkur. The animal-like rock in the sea makes for excellent photography opportunities in the morning. Later, we drive to Snæfellsnes peninsula and spend the evening time photographing the well-known waterfall at Kirkjufell and walking around the area. We stay at Grundarfjörður tonight.
The most photographed mountain in Iceland, Kirkjufell is a free-standing mountain right on the water.  Kirkjufell is typically photographed with a small set of waterfalls in the foreground.  
Day
8
Exploring Grundarfjordu
On the Eigth day of our Iceland Photography tour, we would explore the Grundarfjordur area, Kirkjufell foss, If we had forecast of auroras, we would see them either from here or from the black church of Búdir.
Day
9
Grundarfjordur to Reykjavik
This Morning We will visit Búðar Church in the morning and subsequently we will make our way back to Reykjavik. The evening can be spent photographing the locations within the town including the Sun Voyager.
Day
10
Departure from Iceland
This morning you will enjoy breakfast at your hotel before transferring for your flight home. If you would like, you may opt to spend extra days in Iceland on your own or set up a custom extension.
Depart hotel in Reykjavík.
The itinerary is tentative and may be changed by your photography mentor depending on the weather, photography opportunities available and the group dynamics. This tour requires a quorum of six persons.
Per Person
US$7999
Onwards
| | |
| --- | --- |
| 10-Oct-2022 to 19-Oct-2022 | |
Please Note:
Pre-customisation of the tours are available, Contact team Incredible Birding.