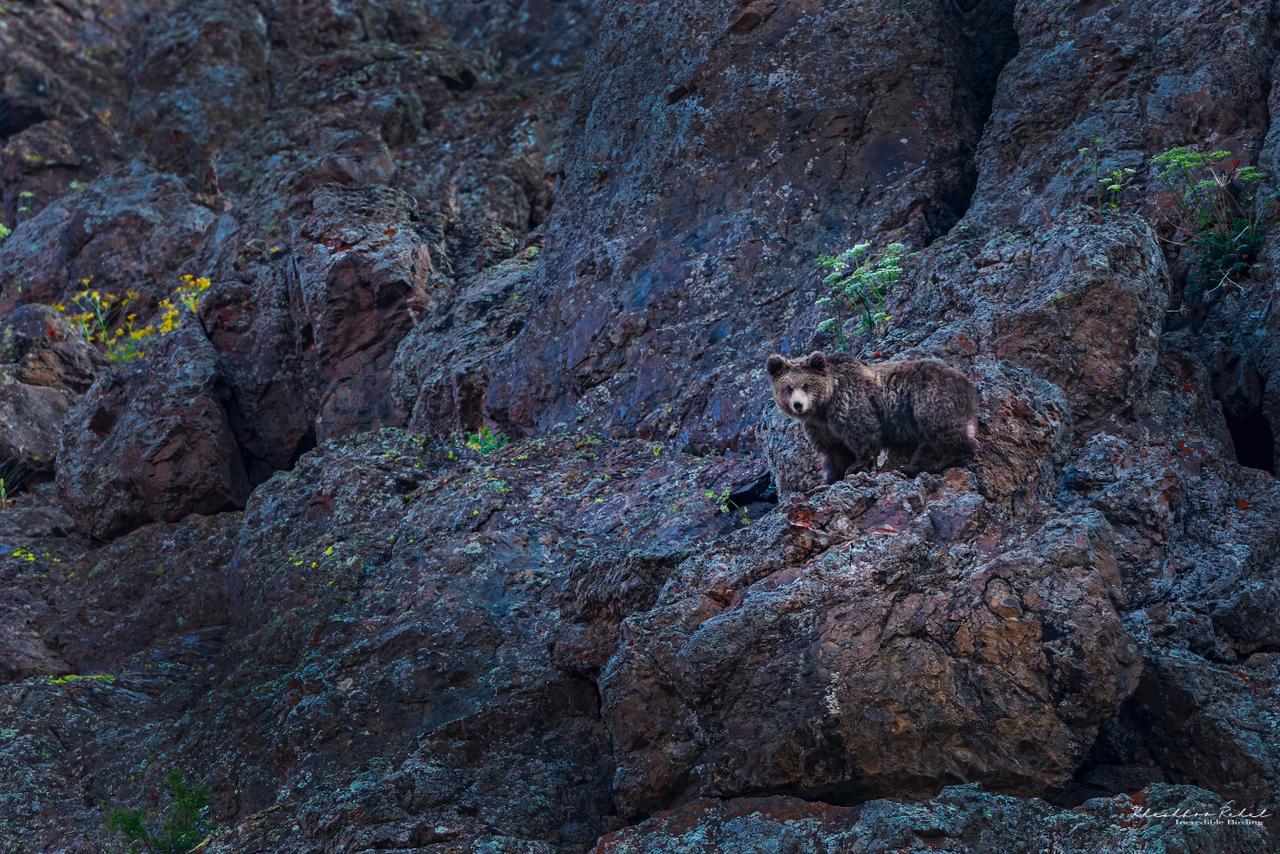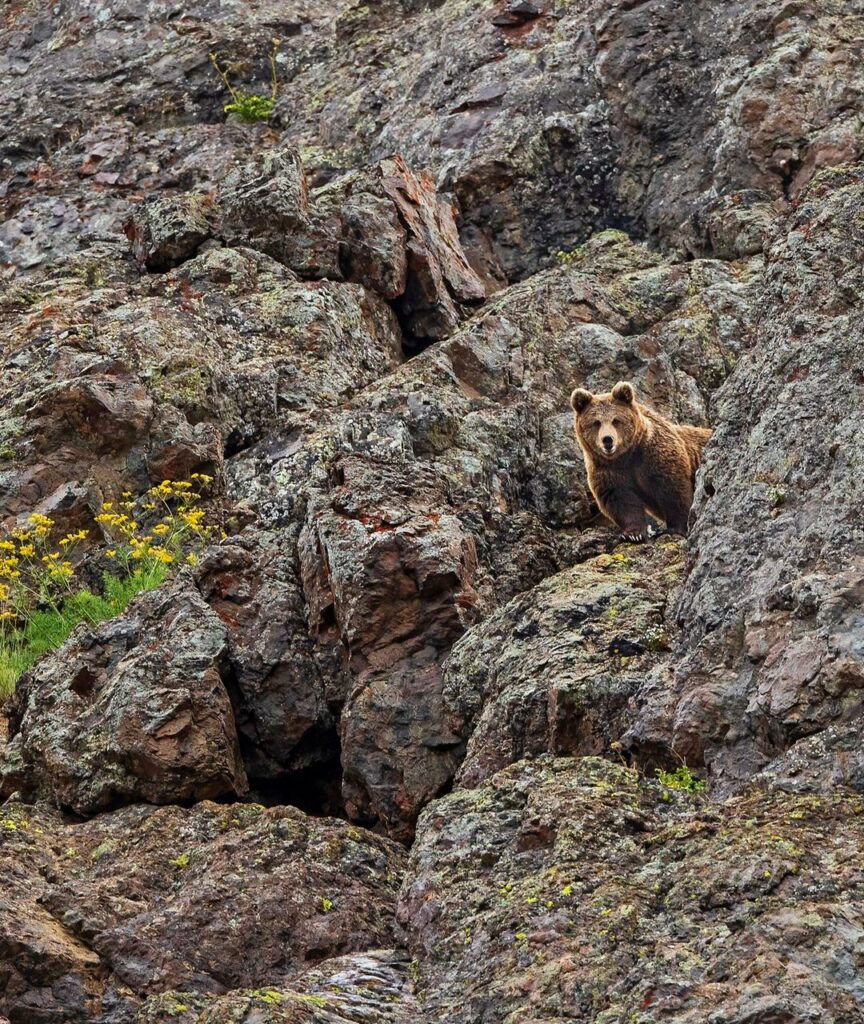 The Himalayan Brown Bear is also known as the Himalayan Red bear, isabelline Bear or Dzu-Teh. It is mentioned as Least Concerned by the IUCN but is an endangered Species and hardly photographed. These bears are omnivorous and Hibernate During Harsh Winters. Kargil Sector is one of the best areas given the decent population of brown bears in Villages. Brown Bears lives in extreme habitat of Tiger Hill and adjacent mountains, Team Incredible Birding has spent months researching on their habitat, photography opportunities, Time Before and after hibernation is said to be the best time to photograph the rare DRENMO.
Other Photography Opportunities
The Himalayan brown bear shares their habitat with many other mammals, Birds and Picturesque Landscapes.
During The Expedition Our Team will also take you to some of the best sites for clicking extraordinary Sunsets, Rivers, Valleys and Lot More. We will also photograph Marmots, Ibex, Red Fox, Tibetan Wolf and birds like red fronted serin, goldfinches, Eurasian magpie, few species of rosefinches and many more.
Drass is a beautiful remote village, and will impress you in first sight, We are arranging your stay in finest hotel with all kind of modern amenities and fine dining. The overall Logistics provided for the entire tour are comfortable and Best.
Drass Village has the highest sightings around for brown bears and local villagers are our main source of information for concurrent sightings, we will take you to their drass styled homes, traditional kitchen to witness the local culture, we will also arrange one of the lunch at local home. The Villagers are friendly and decent. Our Hotel also has one of the best views of Mountain from every room considering that we want to spend all our time around nature. This tour will definitely be a lifetime experience for all.
Drass is Coldest Inhabited Places In The World. Terrain Is harsh during winters but pleasant during the summer.
Bears are most active and easy to shoot during winters or their pre and post hibernation time, i.e. October to April. In extreme winters Luxury accommodation options may not be available, we may have to opt Homestays with traditional heating facilities.
Summer is also good for shooting brown bears but we have to trek to get good shots, but during summers luxury accommodation options are available.
You will be accompanied by best spotters and Photography mentors during the expedition. At Times Porters will also be their to help individual participants.
We can also arrange your stay at Leh Or Srinagar In case someone wants to reach before scheduled time or after finishing the expedition.
Since best equipments are required specifically good range of telephoto lenses we can arrange rental equipments for those who require.
If One is Visiting In Summers we can arrange an Extension tour to Ladakh for Rare Wildlife and Mammals.
Please get in touch with our specialised team for planning your brown bear expedition.
About The Tour - Itinerary
Our Brown Bear Tour Itinerary will be typically of 6 Days, which is a minimum ideal time for Clicking good Pictures, Please have a look at our day wise Schedule.
This Day we will arrange your Pickup from Srinagar AP, your can take earliest flights as possible and we can arrange direct drop to Drass. This day we will take you to Nearby Village to show brown bears and their Habitat.
All These 4 Days we will be thoroughly exploring many different sites for brown bears around drass we will have to wake up really early in the morning and we will also Trek on some points for shooting brown bears more closely, As and when time allows we will shoot Landscape, Birds and Other Mammals. We will normally be in field till late evenings considering importance of every possible opportunity.
We will do morning session this day and after breakfast we will again checkout to Srinagar AP.
Please Note:
Pre-customisation of the tours are available, Contact team Incredible Birding.