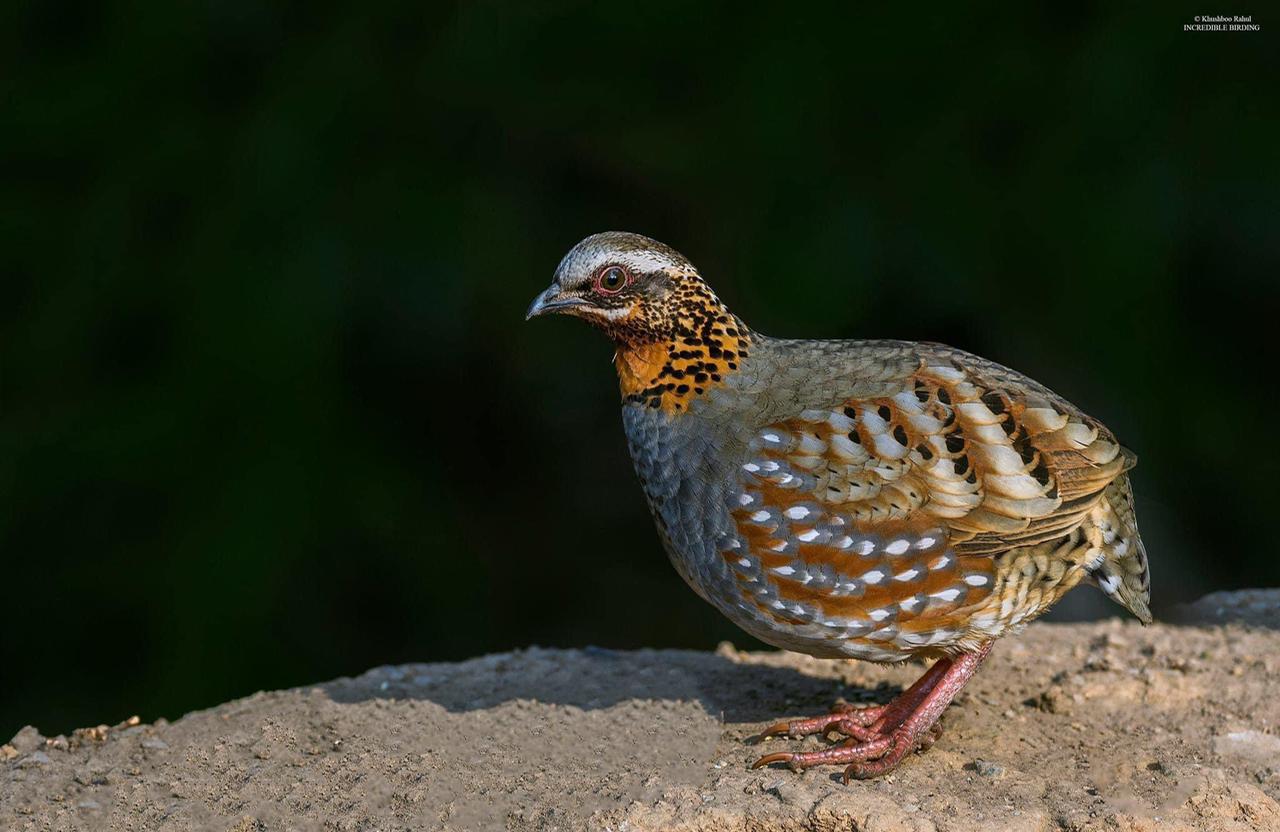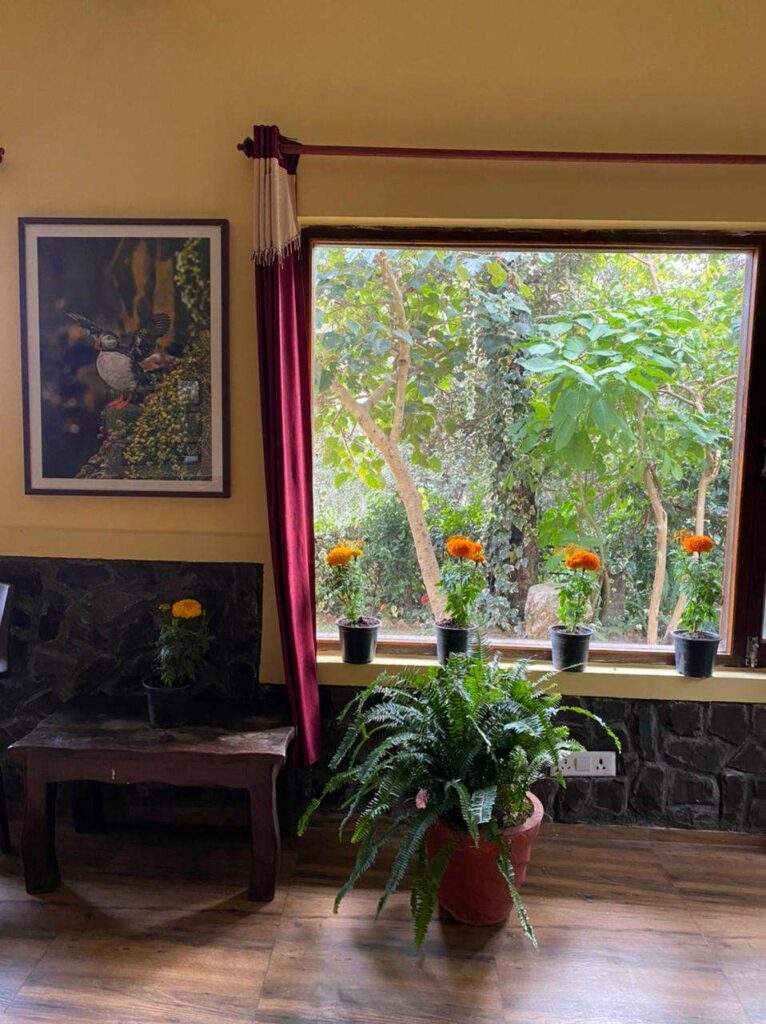 The Incredible Birding Camp Sattal
This is a very famous property among birders visited sattal. All the famous birders and photographers who are Birding or wildlife photography enthusiasts have visited our property for best of results. It is said that a photo tour to sattal is not completed if one has not visited IBC. Our Staff Is trained In such a way they understand requirements of birders and make sure they are ready to serve each of our guest at every turn. IBC is nestled among lush green oak tree forest, most of the birds nest inside our campus during the nesting season. There are at least 5 species of owls inside the property, all the Photos of mountain Scops owls are clicked inside IBC Campus. We also have resident Big Owl, The Brown wood owl which breeds every year and gives very good opportunities for watching them in wild. IBC is in the heart of sattal and near to all the hot birding spots in sattal, we have the best trained Naturalists to accompany you on your birding. We also arrange Special Photography learning workshops for beginners and Photography Enthusiasts.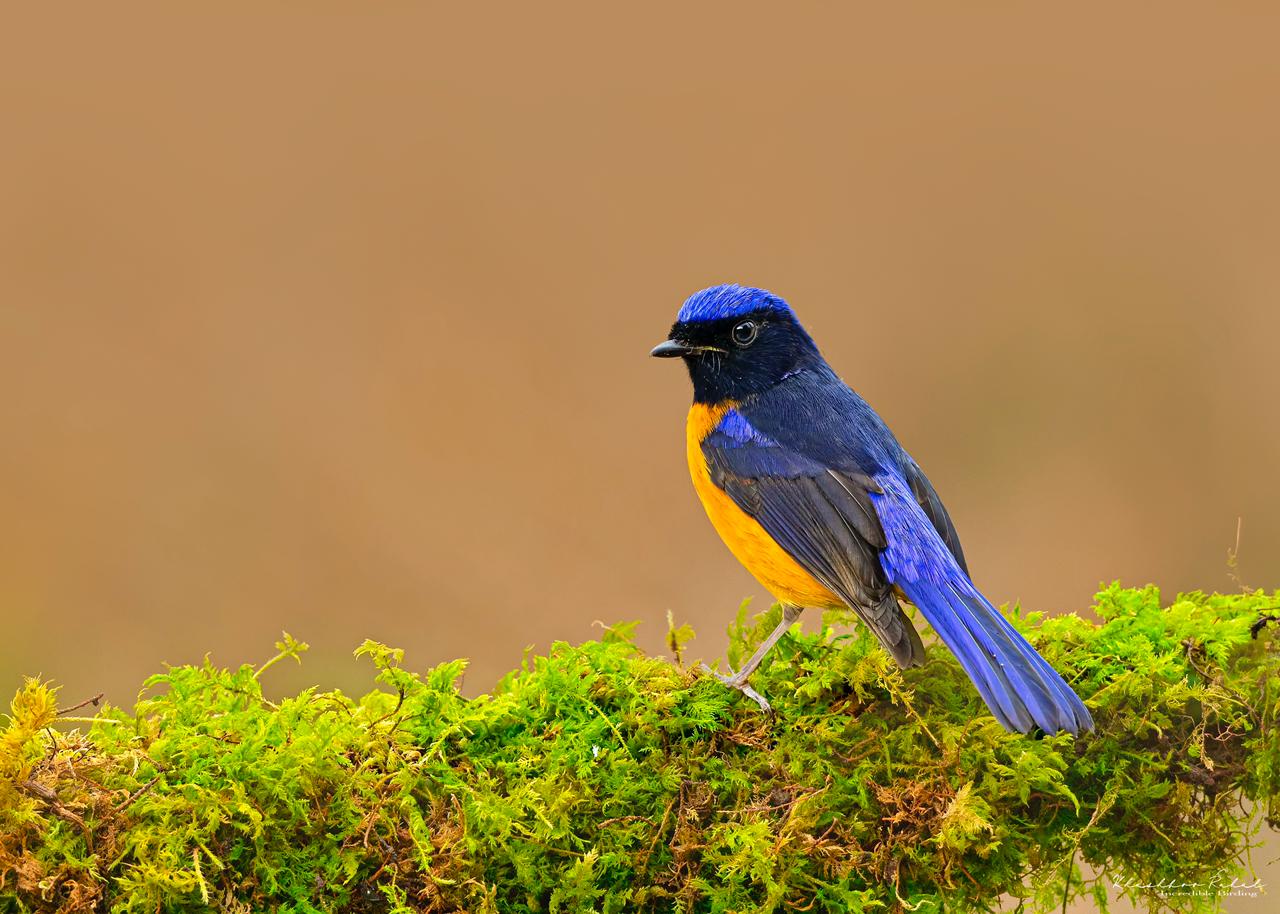 Birding In sattal Is Easy Given number of species, Hides, Sattal Studio Place and Walk on normal roads, one can plan weekend birding tour to achieve the photography and birding targets of at least 60-90 Species. Both of our Properties are at best locations of sattal and surrounded by dense oak forest and very promising for good birding activity. Nearest Airport to Sattal is at 90KM, Pantnagar AP. Nearest Railway Station is Kathgodam RS at 35 KM. We also Arrange Pickup from Delhi Airport, Ramnagar Railway Station and Any Railway Station in New Delhi. Delhi to Incredible Birding Camp Distance is approx 300 KMs.
About The Weekend Tour to Sattal
One Can Drive from delhi overnight [6-7 Hrs Journey] Or Catch the Overnight Train/Volvo Bus to Kathgodam RS which reaches Kathgodam RS Early morning, we can arrange a pickup so that one can reach within time to join the early morning session. Sattal Is Easily Accessible by many transport modes. It has a very peaceful and green surroundings with maximum density of Himalayan birds
Sattal is Most Beautiful Lake Of Uttarakhand surrounded by Lush Green surroundings of dense oak forest, Not on for bird watchers or photographers but also for nature lovers and adventure enthusiasts it is a dream destinations, there are numerous adventure activities available at lake side for kids and families, one can also bring the family along and they can spend their weekend engaging in lot of fun based activities.
Sattal also has few short treks and trails, temple walk, Trek to waterfall etc and can be done during the short weekend tour, overall there is no place like sattal which in vicinity of New Delhi and can be so scenic and best gateway for our weekends.
Suitable time for visiting sattal: September End TO May End
Day
1
Photography Sessions On Multiple Hides
You can get freshened up quickly have tea and meet our naturalist who is waiting for you to show you best of the colourful birds of sattal. This morning we will be doing a nearby hideout and watch/photograph some of the best birds like rufous throated partridge, Blue-throated barbet, great barbet, green magpie, 4 Species of woodpeckers and lot more, while walking back to the resort after morning session we will click the resident Brown wood owl. This evening as you will be tired we will not take you to Field rather we will spend our evening at Sattal's best bird hide for evening session i.e. Hideout In The Himalayas. We will click some of the rare species and colourful birds as well on best possible perch and light. Species like Black Francolin, black faced warbler, 4 Species to tits, common rose finch, rufous chinned laughing thrush, rufous chinned scimitar babbler etc are regular species on the hide. Our Naturalist will brief you about the next day activities, if you have any specific species in mind please discuss it with your naturalist he will do his best for you to photograph the same.
Day
2
Photography Into the Wild
This day we will start early, We will go to a guided trail to found some of the species not available on hide, there is a very good chance of clicking both Asian barred owl and collared owlet on this trail, then slowly we will walk/drive upto studio point where there is a shallow water Stream proffered by tiny birds for their ritual bath. We will spend time here as much as possible before driving back to resort, this day our afternoon session will start early same as previous day as we would be exploring the lower Himalayan river bed of river Kalsa which is best place in the world to shoot the rare Brown dipper, Forktails, water redstarts, Fishing owls and many other species, After coming back from chafi we will take a quick tea at resort and checkout to Kathgodam rs or Delhi by Road. We will give you a packed dinner and Filtered water so that your journey can be more comfortable.
INR
9,999/-
Per Person on Twin Sharing Basis.
With IBC Transport
[Group Of 4 People]
INR
12,999/-
Per Person on Twin Sharing Basis.
With IBC Transport
[Group Of 2 People]
INR
6,999/-
Per Person on Twin Sharing Basis.
Without IBC Transport
[Group Of 4 People]
INR
9,999/-
Per Person on Twin Sharing Basis.
Without IBC Transport
[Group Of 2 People]
Please Note:
Pre-customisation of the tours are available, Contact team Incredible Birding.