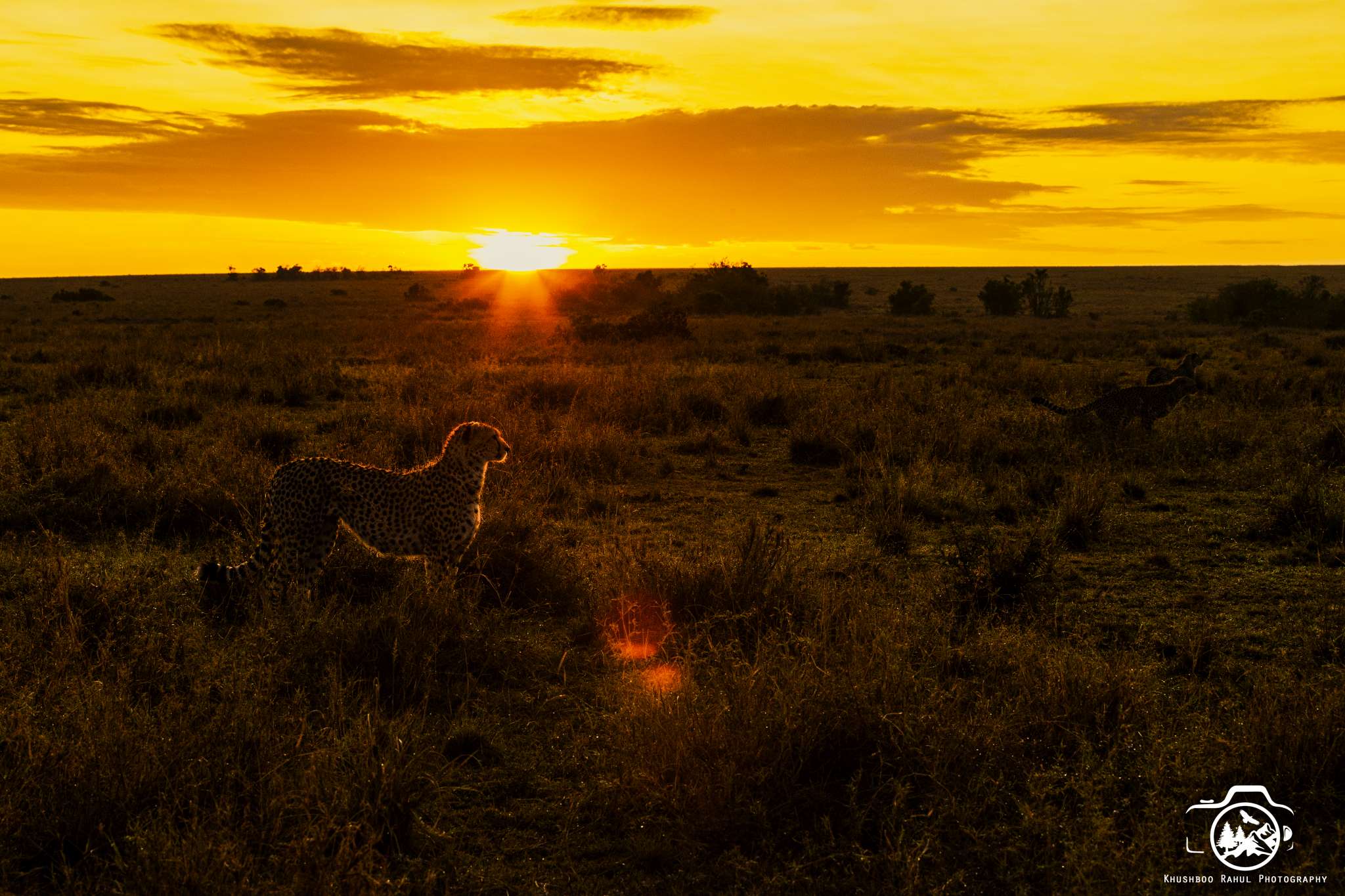 Day
1
Arrive-Nairobi – Amboseli National Park 
Pick up from the airport on arrival and Leave the bustling city of Nairobi, we travel south to Amboseli National Park, located near the border with Tanzania. We arrive at our luxury tented camp inside Amboseli Park, in time for lunch.
After lunch at camp, we take an afternoon game drive in the beautiful Amboseli National Park. Dinner and overnight at Amboseli National Park
Meal plan : Lunch, Dinner
Day
2-3
Amboseli National Park
2 days are set aside for a full day of game viewing in Amboseli game park. We explore this scenic game reserve on morning and afternoon game drives and have the option of visiting a Maasai village (optional extra).
Amboseli National park is one of the most popular game parks in Kenya. Amboseli Park covers sprawling grasslands and the foothills of Mount Kilimanjaro, Africa's highest peak. Standing at 5896m above sea level the snow-topped mountain forms the backdrop to game viewing in Amboseli. Amboseli National Park hosts some of Kenya's largest elephant herds and is famous for its big elephant bulls with their impressive tusks. Amboseli is considered one of the top game parks in Africa to get up close to elephants in the wild, as well as offering some of the finest photographic opportunities of wildlife flanked by the scenic Mt Kilimanjaro.
The Game Park also contains huge populations of buffalos, zebras, wildebeests, giraffes, hippos and various antelope species, such as impala. Amboseli National Park is also home to lions, leopards, cheetahs, rhinos and many other species of plains game. The park also boasts an abundance of birds, including bee-eaters, kingfishers, pelicans, African fish eagles and falcons. Dinner and overnight at Amboseli National Park
Meal Plan : Breakfast, Lunch, Dinner
Day
4
Amboseli-Lake Nakuru National Park
Depart the camp soon after breakfast and proceed to Lake Nakuru via Nairobi. Lunch en route followed afternoon game drives followed by dinner and overnight stay at a lodge inside the park. Dinner and overnight stay at Lake Nakuru.
Lake Nakuru, a shallow alkaline lake in the Rift Valley, renowned for its spectacular flamingo population as one of the world's greatest ornithological spectacles. Although Lake Nakuru is primarily a bird sanctuary, there are a considerable number of animals to be encountered, such as many large game animals such as zebras, elephants and gazelles, this is one of our best chances of seeing rhinos. Lake Nakuru National Park was the first place in Kenya selected as a rhino reserve. Here is one of the few places where we can see Rothschild's giraffes.
Meal Plan : Breakfast, Lunch, Dinner
Day
5
Lake Nakuru National Park
Full day spent exploring the park. Dinner and overnight stay at Lake Nakuru.
Lake Nakuru National Park was first established as a bird sanctuary, before being declared a national park. Lake Nakuru hosts over 400 different bird species, including many water birds. Bird species include the Great White Pelican, African Spoonbill, Yellow-billed Stork, Lesser and Greater Flamingo, and Long-crested Eagle. The Lake Nakuru National Park is known as an important wildlife sanctuary for some of Africa's endangered species, especially black and white rhinos, and Rothschild's giraffes. The game reserve is also home to lions, waterbuck, buffalo and baboons, which we keep an eye out for on our game drive.
Meal Plan : Breakfast, Lunch, Dinner
Day
6
Lake Nakuru- Lake Naivasha-Masai Mara National reserve
Breakfast then exit the park and drive to Lake Naivasha to do a boat ride. Later drive to your next game viewing destination in Kenya, the world-famous Masai Mara Game Reserve.
We arrive at  Masai Mara in the evening. Dinner and overnight at Mara
Meal Plan : Breakfast, Lunch, Dinner
Day
7-10
Masai Mara game reserve
We spend the 4 full day's game viewing in Kenya's top game park – the Masai Mara National Reserve.
Our morning and afternoon game drives take us in search of Africa's Big Five and the plethora of other wildlife inhabiting this vast Kenyan game reserve. On clear days, the Mara offers fantastic orange tinged sunset's well-worth capturing on camera. The Mara reserve is 1510 sq km of incredible wide-open landscapes and fertile riverine woodland following the looping meanders of the Mara and Talek rivers in Kenya. One glimpse is enough to explain its appeal; it is typical open savannah, with a mass of amazing wildlife.
Wherever you go in the vast Masai Mara you will see plenty of wildlife, such as Masai giraffe, baboons, warthogs, bat eared foxes, grey jackals, spotted hyena, topi, impala, hartebeests, wildebeest. Elephants, buffaloes, zebras and hippos are also found in great numbers. It is also common to see lions either basking after a heavy meal, or surveying the plains for their next meal. Cheetahs and leopards are harder to spot, but reasonably common.
The ultimate action here is, without doubt, the annual wildebeest exodus, the Great Migration, in July and August when millions of these grass eaters move north from the Serengeti in search of lusher grass before turning south again in October.
Hot-air balloon trips are an entirely outstanding way of seeing the savannah plains teeming with wildlife. These Masai Mara balloon trips can be arranged at extra cost. Dinner and overnight at Mara.
Meal Plan : Breakfast –Lunch-Dinner
Day
11
Masai Mara – Nairobi
Breakfast then proceed for further game drives as you drive to Nairobi to arrive by 1500 hrs. Drop off at the airport in good time for your flight.
Meal plan: Breakfast
USD
8000/-
Per Person on Twin Sharing Basis.
[Group Of 7 People & 1 tour leader]
| | |
| --- | --- |
| 1-Sep-2022 to 11-Sep-2022 | |
| 20-Sep-2022 to 30-Sep-2022 | |
Please Note:
Pre-customisation of the tours are available, Contact team Incredible Birding.