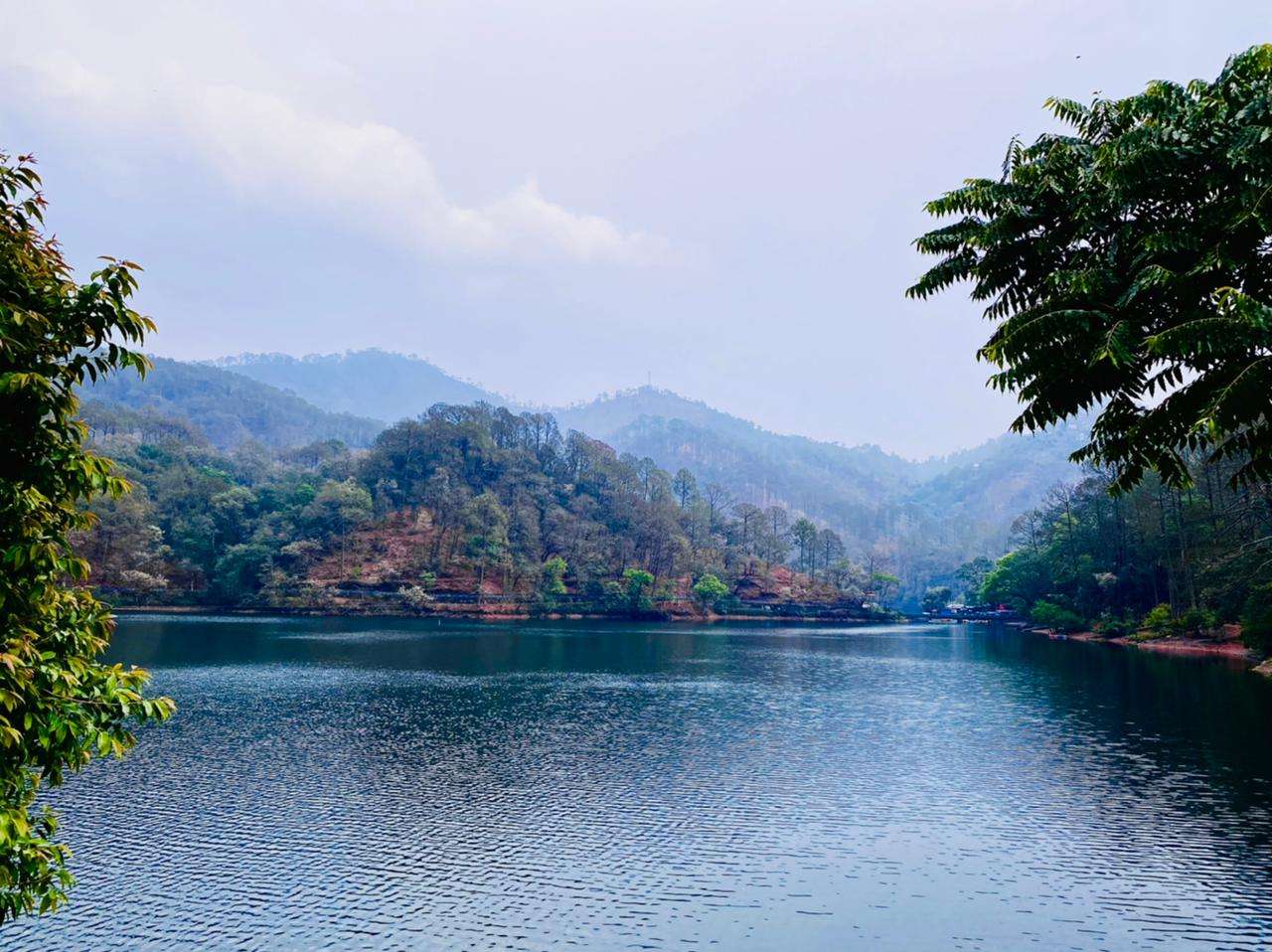 Mountain lakes are always majestic and awe-inspiring; the tranquility of the water, lush green forests surrounding the lake that soothe your eyes, and towering peaks all about. Sattal is, in fact, a conglomeration of seven (saat) pristine lakes (tal) that are nestled within a dense forest of Pine and Oak trees in the lower Himalayas of Uttarakhand. Lying a stone's throw away (not literally of course!) from Nainital, Sattal is a comparatively lesser-known place that travelers, nature lovers, and birding enthusiasts must definitely visit.
When we decided to set up camp (the Incredible Birding Camp) in a place nestled in the bosom of nature, Sattal was a leading contender among various other destinations across the country. Why so? Well, the serenity, tranquility, and mesmerizing vistas of nature that this place offers created an attraction that was quite magnetic. The vast natural elements that adorn Sattal qualify it as a prime destination for ornithologists (those who study birds) and lepidopterists (those who study butterflies) alike, as well as nature-loving backpackers (those who study places, people, and cultures. Haha!). Just to give you an idea of how naturally blessed this region is, the area surrounding the lakes is home to over 20 species of mammals, 500 species of indigenous and migratory birds, 525 species of butterflies, and a whopping 11,000 species of moths!
The seven lakes that make up Sattal are Garud Tal, Ram Tal, Sita Tal, Laxman Tal, Purna Tal, Sukh Tal, and Nal Damayanti Tal. Garud Tal is a somewhat solitary lake while the cluster of Ram, Sita, and Laxman Tal lakes forms the main lake of Sattal. You can enjoy the beauty of the lake by renting a kayak or a boat and spending a few hours floating on the blue-green waters of the lake. For adventurous souls like us, there is plenty to explore nearby and many trails that lead to hidden, exquisite locations. Subhash Dhara, a natural freshwater spring that flows from the dense coniferous forests of Sattal, is one of many captivating locations you'll find on hiking trails.
For many years now, we have been visiting the glamorous lakes of Sattal to set up cameras and photograph the vibrant birdlife and wildlife in the region. It is always a wonderful soothing experience to be surrounded by nature and listen to bird calls that echo in the valley all day long. What are you waiting for? Come along and immerse yourself in nature at Sattal.