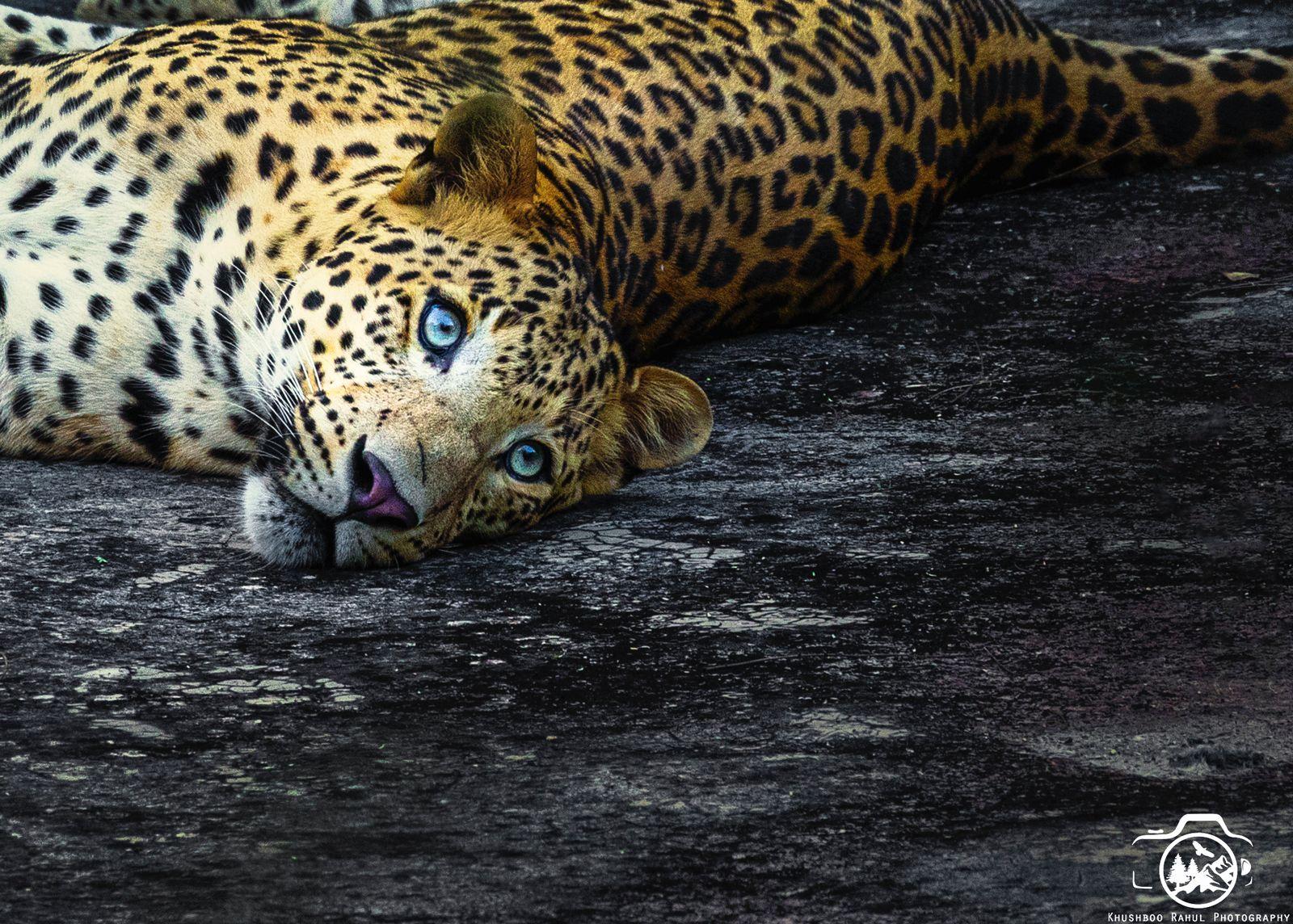 The Indian leopard is one of the common species of large predators in India. However their shy demeanour, surreptitious nature and stealth makes them a particularly uncommon sight. But there is one place in India which boasts to be the leopard capital of India. About 130 Kms from Jodhpur lie the hills of Jawai. The hills are made up of granite, formed millions of years ago due to the slow crystallisation of magma under the surface of the earth. The natural caves formed because of the humongous granite boulders house a sizeable population of leopards, with forest department estimates ranging between 50-60 leopards. This is one of the highest non-forest leopard concentrations in the world!
This must also be the only location in India which also offers a premium leopard safari. A 4 X 4 jeep ride of 2-3 hours can take you to some of the inaccessible terrain to spot a leopard sunning on a rock. What is interesting is that leopards have been living harmoniously with locals in this landscape since time immemorial. There are very few instances of leopard human conflict from this region. Many images show people walking to one of the 300 hill shrines situated atop a hill with the leopard lying a few metres away under an overhanging rock enjoying a peaceful snooze. The locals consider these shy but formidable creatures to be keepers of the local deity. Due to this it is not uncommon to have multiple leopard sightings in a single day. Leopards can be seen walking across the boulders and sunning on the warm rocks in the early morning. If luck favours, you might even see a mother leopard bringing out her cubs on their very first hunt!
Apart from leopards, keep your eyes peeled for some scrubland wildlife like nilgai, Indian fox, blackbuck, desert fox, mongoose and the uncommon sights of sloth bear, wolf and hyena. We surprised an Indian fox one early morning when it was probably out to hunt for some of the birdlife here.

In the euphorbia littered landscape we have sighted White-bellied Minivet, Grey Francolin, wheatears, bushchats, flycatchers, bee-eaters, Common Iora, Marshall's Iora and the ubiquitous peafowl. The local Jawai reservoir provides further birding opportunities with flamingos, storks, lapwings, waders, pelicans, gulls, terns and more.
The frequent leopard sightings have encouraged a boom in local tourism. There are a number of wonderful stay options which offer premium services. Rajasthani cuisine and culture is already quite famous for its punchy flavours, warmth and colours. Since this region has long welcomed tourists, the locals are well-versed in hosting guests with genuine warmth and love. The marwari saying "Padharo Mhare Desh" meaning "Welcome to my Land" reveals the openness of the Rajsthani heart to welcome people from all walks of life. One can also add nearby destinations like Jodhpur and Jaipur to the itinerary to make it a well-rounded trip. But even Jawai on its own, with its panoramic views, open vistas, glorious wildlife makes it a must visit place for wildlife lovers, photographers and other tourists alike.